2004 Chicago Auto Show
Bryan Chan attended the 2004 Chicago Auto Show and forwarded me these pictures. Comments are a combination of his and mine.

Click on each image for much larger ones, about a half Megabyte each.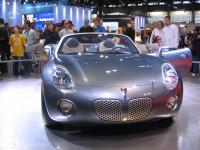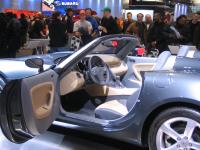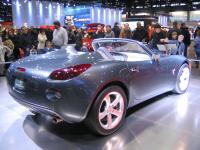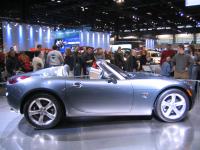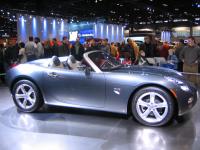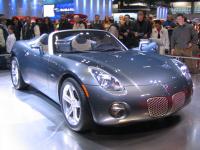 Pontiac's Solstice hopefully heralds a new era at General Motors. Spurred on by "Car Guy" Bob Lutz, GM built this beautiful convertible in record time, slashing through internal bureaucracy as if the survival of GM depended on it. Which is good, because it probably does. GM desperately needs short-circuiting of its extremely cumbersome internal processes if it is to cut its time to market and marketing-clinic-driven descent into pitiful sub-mediocrity.
Solstice will be priced in Mazda Miata and Toyota MR2 Spyder territory around $20k, but unfortunately won't match their performance due to a 25-30% weight disadvantage. It will be powered by the Lotus-designed, GM-corporate Ecotec engine and is built from a startling hodgepodge of parts from the Trailblazer truck, Subaru steering rack, Corvette transmission and more. Styled by transplanted Californian German designer Franz Von Holzhausen, this is a pretty and significant mechanical Frankenstein which should be decent to drive. Again, the key here is that it represents a revolution inside GM as to how it creates cars. Hopefully these improved process will endure after Lutz eventually leaves.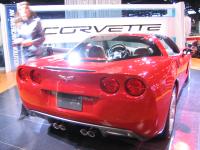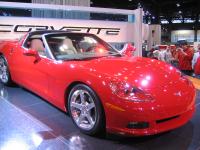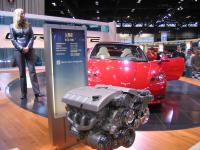 Chevy showed the new Corvette C6.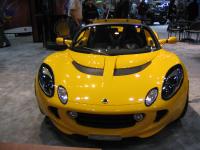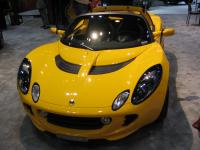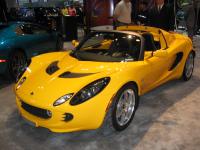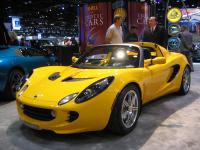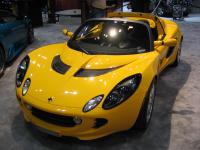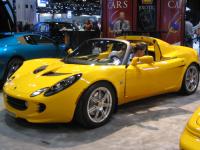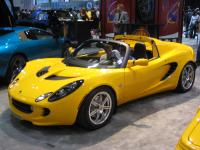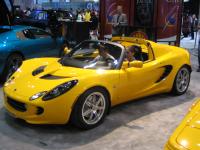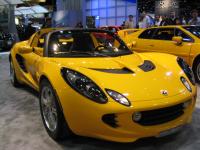 The U.S.-model Lotus Elise drew big crowds and a lot of interest. Many potential buyers tried it on for size, and the local Chicago Lotus dealer is said to be sitting on $1000 deposits for their first 160 Elises to roll off the ships from England. The Elise is clearly the drivers' car of the show coming in under 2000 mid-engined pounds, and powered by a new Lotus-tuned, 190 horsepower, lightweight, 1.8 liter Toyota engine.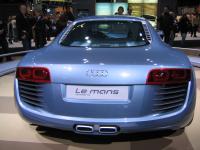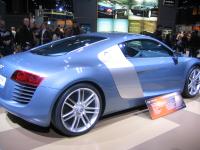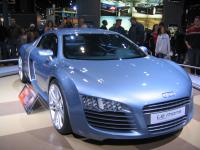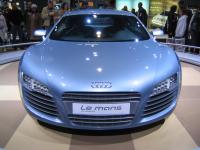 Audi's 500 horsepower, Aluminum-intensive Le Mans prototype was breathtaking and superbly stylish in person.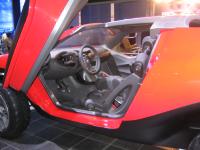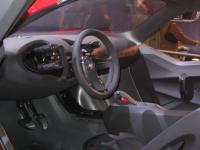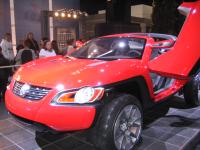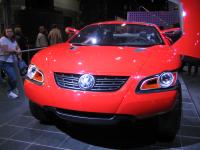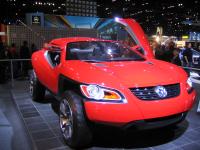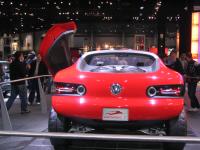 Volkswagen's T Concept is is next in a series of interesting recent show cars. Somewhat reminiscent of Toyota with it's staid image, VW is trying to spice things up with exciting prototypes like the off-road-flavor T and last season's VR6 mid-engined R concept.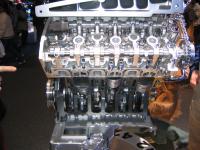 Also at the VW stand was a cutaway of the Phaeton's W12 engine. This half of the twelve cylinder engine shows the W12 is made up of two VR6 narrow angle V-6 engines mated together into a another larger Vee to form a W shape.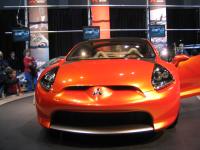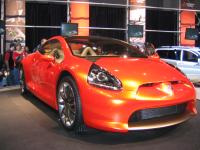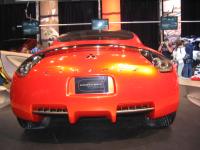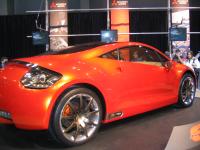 Mitsubishi's show car points the way to their future styling, going beyond this Eclipse concept.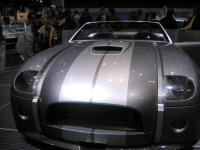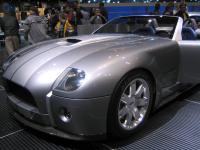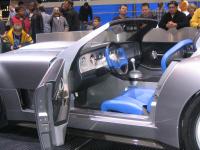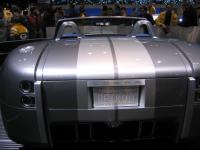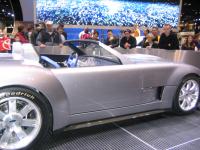 Ford's front-engined V-10 Shelby Cobra show car is based on the exotic mid-engined GT platform.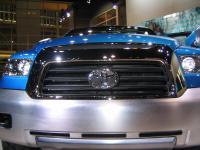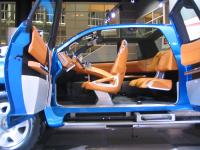 Toyota's humongous truck concept loomed huge over a bored, petite Asian spokesmodel. (Haiku not quite achieved....)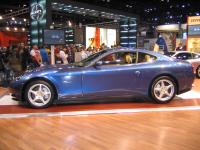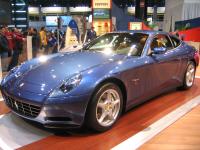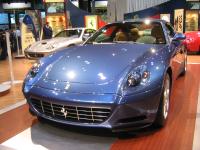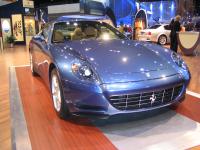 Ferrari's new 612 Scaglietti has quite a presence in person. It is styled by off-again, on-again Pininfarina designer Ken Okuyama of Ferrari Enzo and Rosso fame. Like Chris Bangle's for BMW, Okuyama's work is controversial, but I find the latter's far more worthy of consideration. I see a superior mastery of shape and form in Okuyama's works.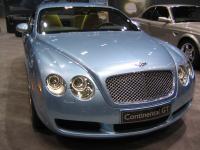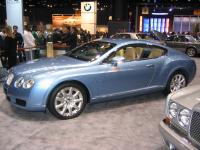 The Bentley Continental GT built under the stewardship of Volkswagen is a 300 Km/h (187 MPH) GT to rival Ferraris and Aston Martins in performance but at a lower price. It could perhaps be considered a performance bargain.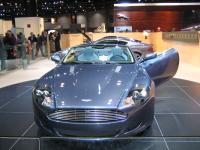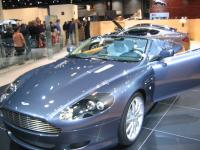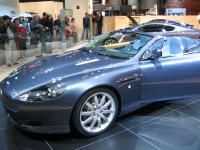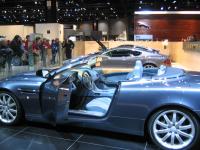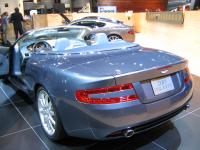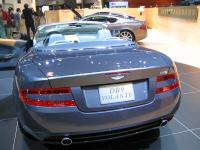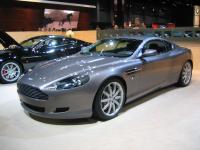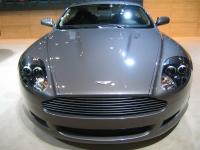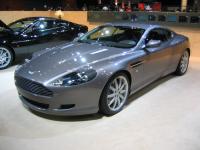 Aston Martin's DB9 Volante and Coupe were stunningly beautiful. Styled by Heinrik Fiskar, who previously designed the BMW Z8, the DB9s were among the prettiest at the show.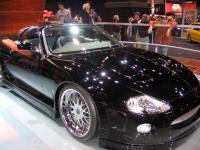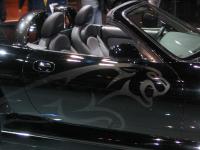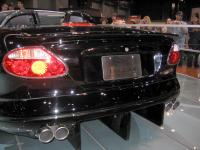 Jaguar's GT racing-engined roadster is alas a concept only. No plans are afoot to produce it.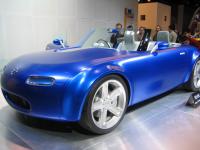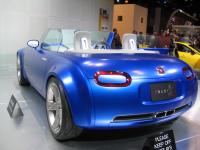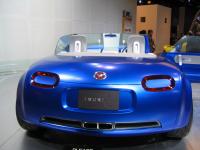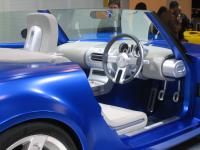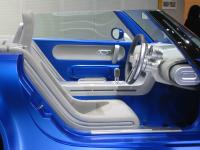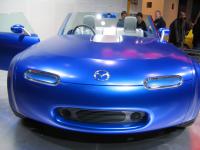 Mazda's Ibuki clearly sets the stylistic theme for the next Miata. It is striking and beautiful in person. The very interesting surfaces show up well in photos, though its bold major shapes may not. Ibuki's face seems very fresh and Japanese to my eyes, yet evokes the original Miata strongly.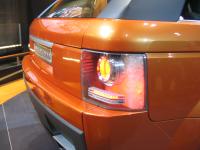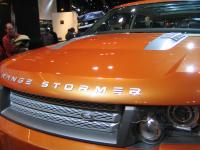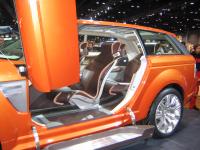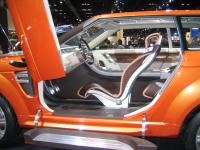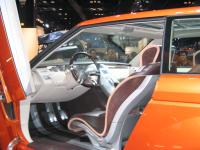 "Range Stormer" is reportedly Range Rover's first concept vehicle. Styled in-house by Geoff Upex, this very nice design follows the creased-edge bodywork and mail-slot greenhouse look popular today. It also incorporates show car features that probably would not make it into production such as huge vertical-scissor doors, retractable running boards, lots of billet, and side marker lights that look like they're in crushed ice.
But it's the excellent proportions, balance and clean lines that remind me of some of the better work from Pininfarina or IAD. The clasically pure lines and proportion are better visible from the side when the doors closed. The continuity of horizontal lines along the sides and the way all the graceful, blacked-out window pillars intersect at an imaginary point above the car scream 80's Italian design to me, and frankly I like that classically proportioned look.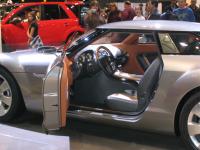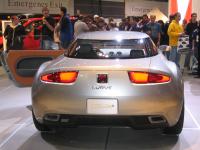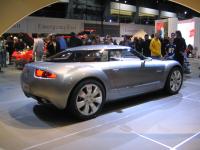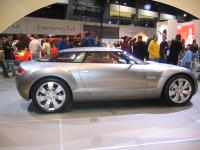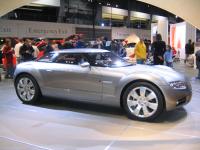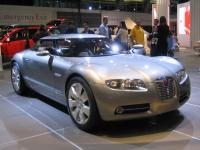 Saturn Curve crossover vehicle is based on the same Kappa platform as the Solstice. Greenhouse and some body surfaces and shape look inspired by the pioneering, but now mostly crushed, GM EV-1 electric car.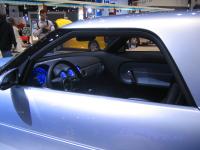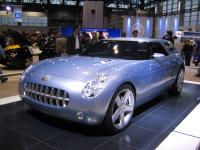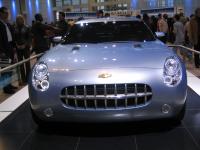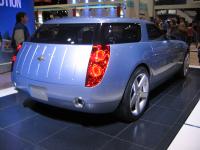 Chevy Nomad is also based on GM's new rear-drive Kappa smaller-car platform. Both modern interpretations of the station wagon show competent if not particularly pretty style by GM's designers, and they piqued public curiosity.