Sporty Cars
Skip the Porsche Boxster; forget the BMW Z3 and Mercedes SLK. The Lotus Elise is one of the greatest sports cars yet made. Mid-engined, brilliant 1600 lb extruded and bonded aluminum chassis, 5.5 seconds to 60.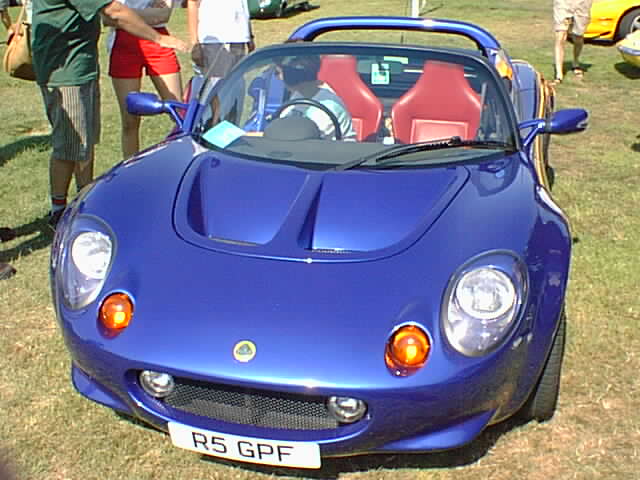 At $35,000 it's priced 30% less than Boxster or Z3 in England, and it's quicker than both. Elise' 1600 lbs weight is nearly half that of any recent Porsche, and weight is the greatest enemy of performance. Weighing an astounding 700 lbs less than a Miata, Elise's ultra rigid chassis and sophisticated Lotus suspension engineering make for race car handling and sport bike performance. For further perspective, it's quicker to 50 MPH than the Corvette C5. Reviews to date: ecstasy.

Update: January 2, 2003 Lotus announced it will be bringing the third generation Elise S3 to America as a 2004 model. The S3 will be a world car, with the same engine and configuration sold in Japan, USA, Europe and the rest of world, though this time the U.S. gets the new engine two years before Europe. One engine virtually confirmed is the Toyota 2ZZ-GE 1.8 liter variable valve lift, timing and duration found in the Celica GT-S, Corolla T-Sport (not available in U.S.) and Matrix XRS. This engine gets 180 horsepower in the U.S. and 190 elsewhere. A major difference is that this powerful, reliable and advanced all-aluminum Toyota engine in the Elise S3 will propel 500 lbs less weight than in a Celica or Corolla, and it will be located behind the driver. There are also rumors of a Toyota V-6 powered Elise prototype, but unlike Honda, Toyota does not make any high performance V-6 engines publically.

Update: September 8, 2003 Lotus officially announced the Elise S3 is coming to America with the Toyota 190 hp 2ZZ-GE engine. Lotus has re-tuned the engine to their own specifications, re-mapping the engine computer for more broader torque and higher power than Toyota's tuning in U.S. Celicas, Matrixes, etc. Sam Mitani of Road and Track has very favorably reviewed a prototype S3 November 2003, and here are some driving impressions of driving a prototype around the streets of Georgia by Chris Smith and Roy Olivier.

Here's a 1998 Lotus factory tour giving a glimpse at how the Elise is assembled. Norsk Hydro Aluminum presumably supplies relatively complete chassis to Lotus. Michael Sands has an excellent history of the Elise at his Sands of Time Museum site. More Elise pictures can be found at my event links on the left, including more like those above from the 1999 Palo British Car Meet.

Hmm, maybe if Lotus won't bring the Elise to the U.S. some time soon we can go back in Lotus history a bit. One of the major inspirations for the Elise was the 60's Lotus 23 racer. Spartan, light, radical, beautiful, successful, the little Type 23 led endurance races like the ADAC Nürburgring 1000km and is still highly competitive in club racing today.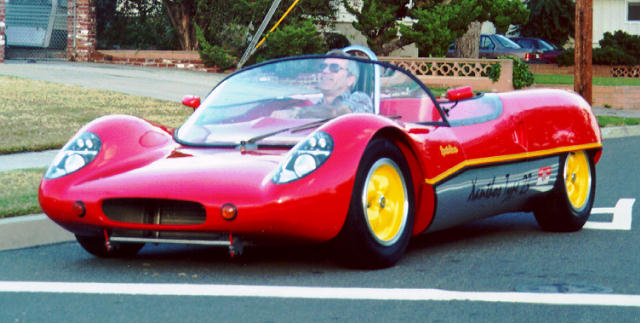 Check out the Lotus 23 replicas and new 23-based street-prepared sports racer by Xanthos. At 1100 lbs and about the same power as the Elise, it's faster still and even more kart-like in handling. For a great collection of articles on Colin Chapman's highly successful (and a couple not so successful but still brilliant in concept) Lotus Sports Racers including the 23, see the Brookland's Books title: Lotus Sports Racers. It's available from Classic Motorbooks at 1-800-826-6600 and also from EWAcars Discount Book Store.
Style is in the eye of the beholder, but I think Lotus would have a better looking car if the Elise appeared more like the 23 and less like a Ducati racing motorcycle. The bike was reportedly an influence to the Elise designers, but hey we're making cars here, not bikes, boats, swords, or F-15 jets.... I admire car designers who can remember this.
Other styling influences on Elise are the Ferrari/Fiat 246 "Dino," an example of which is owned by an Elise designer, and the Eric Broadley-designed Ford GT-40. For example the front radiator extractor is GT-40-like and front winglets and side air intakes are Dino-influenced. However, the more I look at the Elise, the more I see the 23, for example in the side curtain treatment, interior chassis look, radiator intake, front fender line, turn signals, and general concept of a light, simple, racing-derived vehicle.
Phil Bradshaw of New Zealand has a page about Toyota mechanicals, including using the 4A-GE engine in rear wheel drive applications. It was previously linked from the PRB Clubman page. The PRB Clubman is an Australian Lotus 7 replica using the 4A-GE for power. The Xanthos 23 is another Lotus replica that can be powered with the 4A-GE.