Gerald Liang photographs of Space Ship One launch June 21st, 2004
Here are some photos by Gerald Liang of the first Space Ship One lanuch into outer space on 21 June 2004. Gerry is a noted aviation photographer whose work is published by Warbird Aero Press among others.

(click on each smaller image to see a larger one.)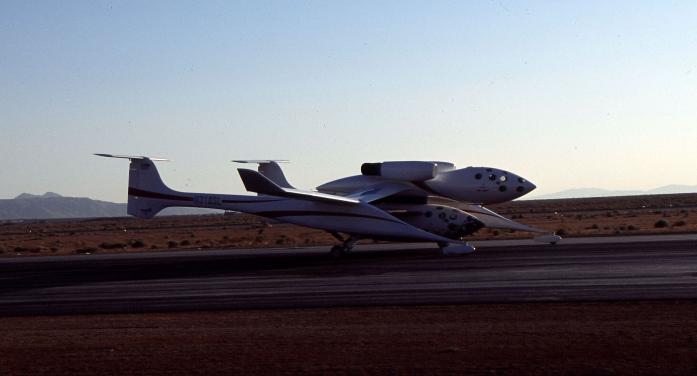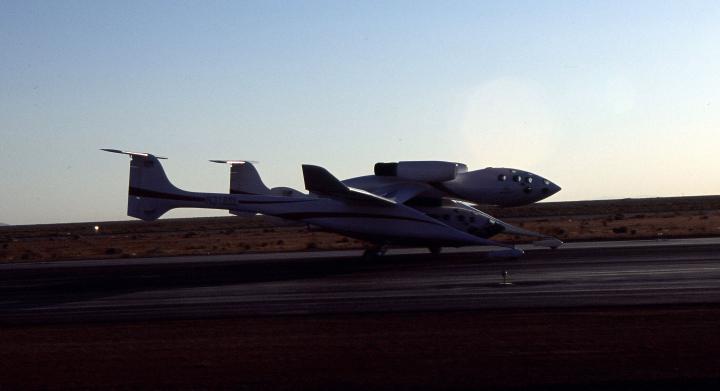 Pre-dawn taxi of Space Ship One carried under White Knight One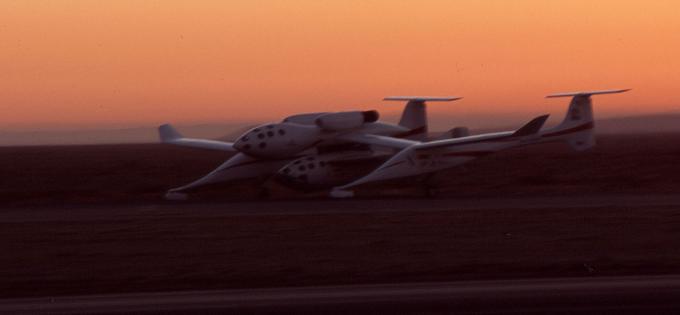 Dawn takeoff of Space Ship One carried under White Knight One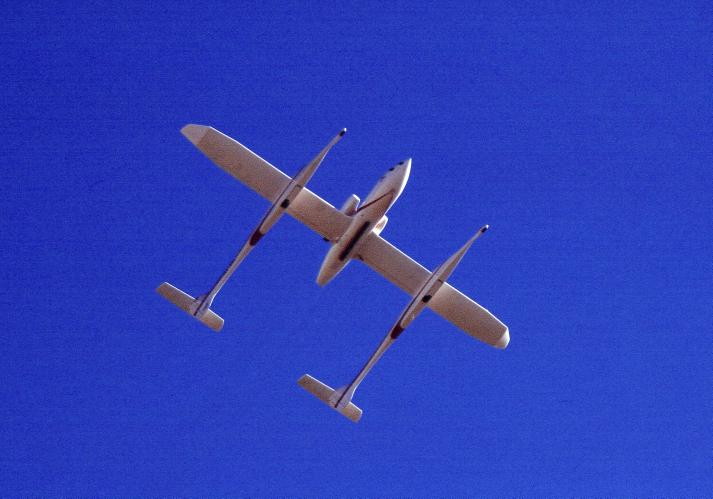 White Knight One returns to the Mojave Spaceport after air-launching Space Ship One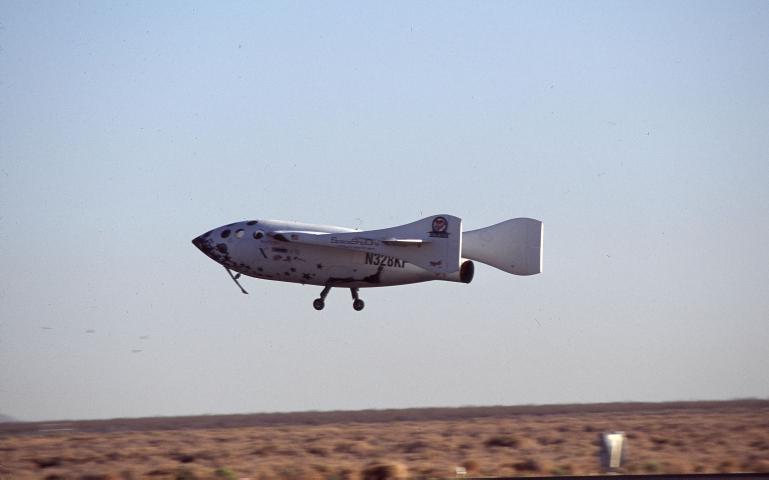 Space Ship One returns to Earth from outer space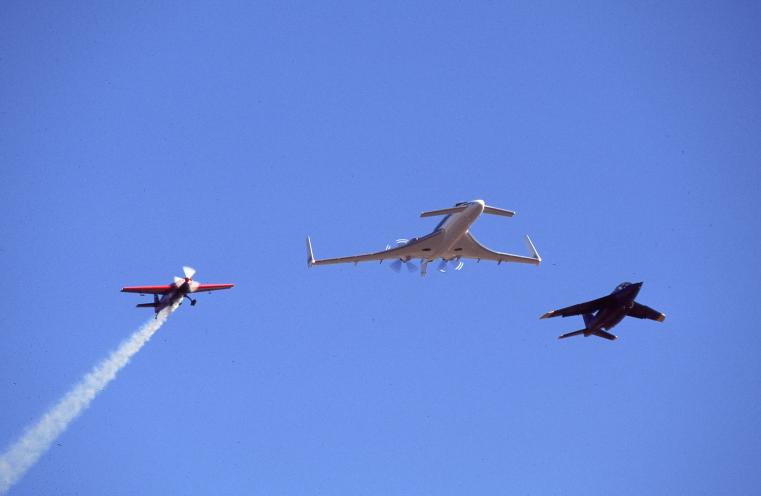 Chase aircraft left to right: Extra, Starship, AlphaJet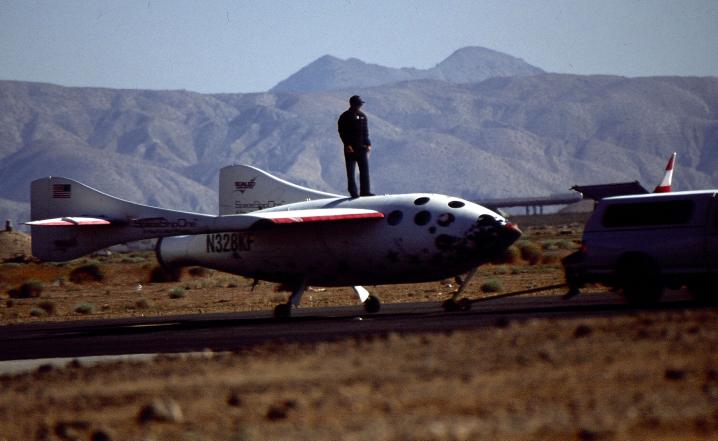 Pilot Mike Melvill, the first private astronaut on a private spacecraft.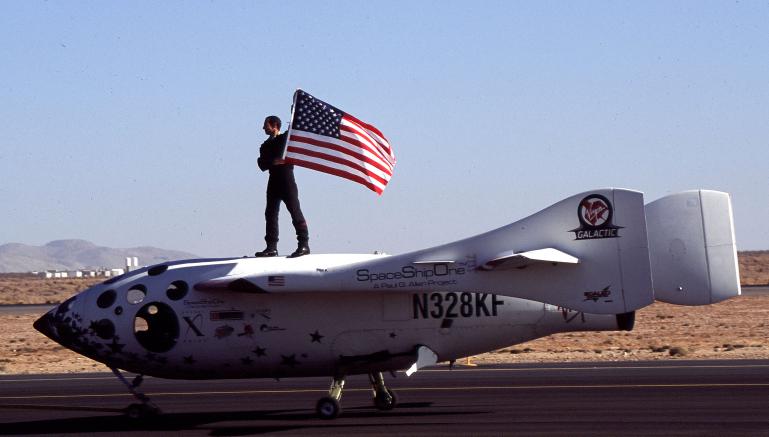 These were provided on 35mm color slides and scanned at Costco at 3139 x 2024 pixels. I cropped and level-adjusted them using Photoshop. These are not archival quality. I hope to have them scanned at a higher quality some day.
The flight took place at dawn, so some of the pictures were taken in low light, in dawn colors, etc.
See also My notes on the launch.